Women Power Powers Shingora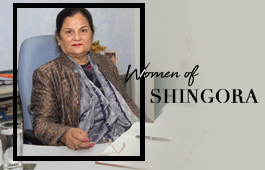 Women; the core of human existence, its very essence and sustenance. Not just figuratively, life literally isn't possible without women. It is no coincidence that some of our most revered deities are women. Any space that gets the touch of a well meaning woman is blessed with bounty. We bows to such immense power, a power that nurtures without expectations.
Shingora has been fortunate to have known and worked with such dynamic women who have made Shingora what it is today. This Women's Day, we would like to acknowledge their contributions and express how their dedication has humbled us. Each of the women we talk about here has been quintessential to Shingora's success and has been associated with us since long.
Mrs. Mridula Jain (Managing Director)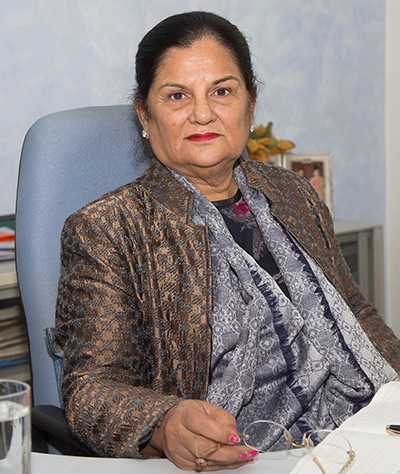 A woman with a vision, she has been at the heart of the Shingora's story. Driven by her goals and an unyielding passion to achieve them, she was the one who dreamt of Shingora, breathed life into it and with help from many others like her, made it world famous. She once promised her friends, "I shall create shawls that will make you rethink Pashmina; something you will cherish and enjoy wearing far more than these." And the rest, as they say, is history. A lady with an iron will, a bold stance and positive attitude, she turned an 8 loom unit into a successful enterprise.
Mayadevi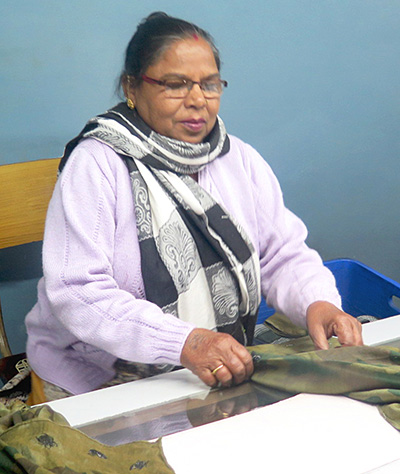 A journey that started 25 years back, Mayadevi's has been exemplary. She started working with Shingora as a Store Helper and with her hard work and grit, she has grown and helped in the growth of Shingora. Not just on the professional front, she has made strides in her personal life as well. Her life is an inspiration that many could learn from. She has been able to build a house for her family. Nothing can stop her from achieving what she sets her eyes on.
Baljeet Kaur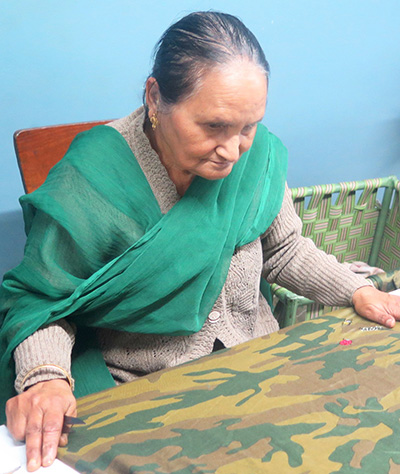 "My journey with Shingora has been nothing short of remarkable," she says. Baljeet has been part of the Shingora for 30 years, helping in checking the quality of the scarves and shawls are consistent. She shares, "It was here that I was able to build my own house, get my children educated and get them married. Now, they are settled and earning well."
Geeta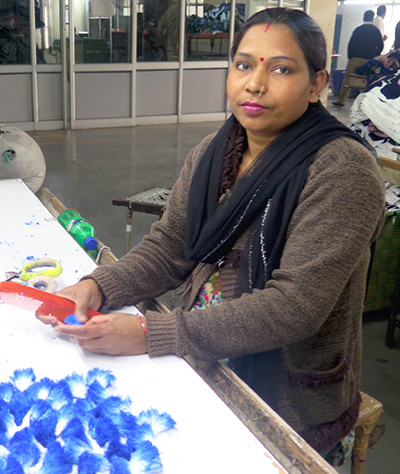 For Geeta, Shingora is like a second home. Here for 10 years, helping every day in contributing to Shingora what it is now. She says, "I feel this place is very secure for women. It is here that I have been able to raise 2 daughters and a son, educated them well and even manage to save for their future." With the present sunny and the future bright, she has found a place where she is able to fulfill her dreams, as well as those of her family.
Sarabjit Kaur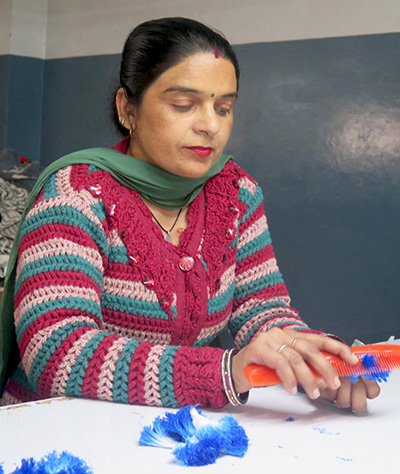 Sarabjit Kaur has been helping Shingora in growing for the last 9 years. She really enjoys her work and loves her time here. Bringing up an only child, she had made a promise to herself that she will provide him with the best education. Today, she has managed to keep that promise .
Kamlesh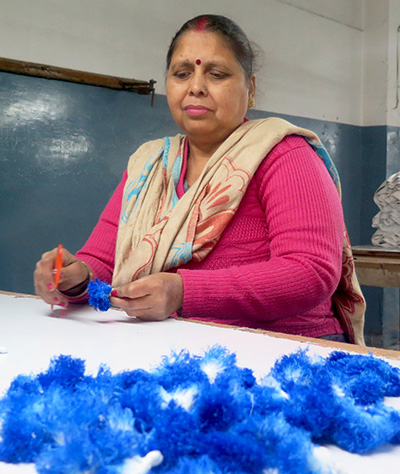 Kamlesh has been a part of Shingora for 9 years, contributing each day for building what we are today. She says, "I joined Shingora and over time I started earning well. This enabled me to educate my children and also build a house with my hard earned money."
Tapsi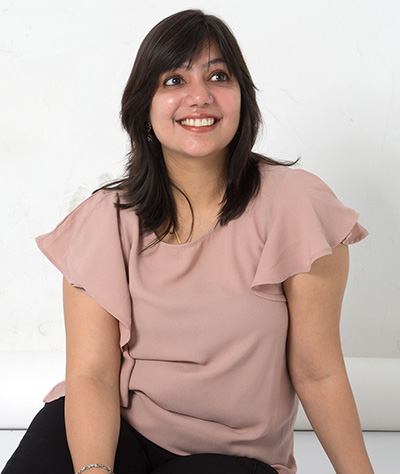 Perseverance pays when fortified with hard work. A budding designer just 9 years back, Tapsi joined Shingora as an Editing Designer. She had immense dedication towards her work and this saw her rise in the ranks and she now creates her own designs. She beams, "I feel proud to be able to contribute not just to a brand as iconic as Shingora, but also towards realising my family's dreams. With my support, my husband has been able to start a new business."