Winter Wedding Scarf Trends
Winters are officially here and we all look forward to decking up our looks with the trendiest winter scarf styles. When you shop at a globally renowned brand like Shingora, you can be sure that the styling is up-to-date and the quality is the finest. There is a vast variety of shawls online that you can choose from and look chic. To help you pick the best pieces for this winter, here is a list of variety in scarfs, you must have in your wardrobe –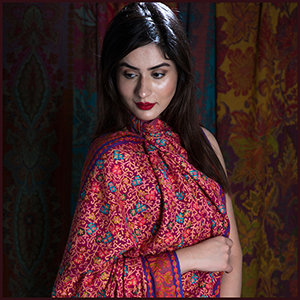 Embroidery – Say it with the most sophisticated stitches this winter. Shingora's beautiful embroidered winter scarfs are just what you need for an elegant party look. Team them with your formal attire and make the right impression. Brighter colours in embroidery are better suited for day time while lurex and metallic coloured accents are just what you need for an evening out. So, whenever and wherever you may choose to wrap yourself in a winter scarf, remember it should be an extension of you, complementing your personality.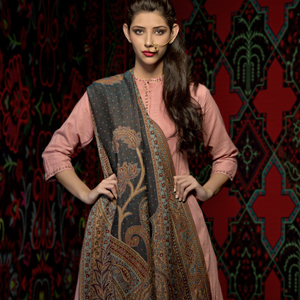 Kani – A traditional style of weaving shawls, it is very popular this season. An exquisite weave, it puts together colours in patterns that create a chic style. These woollen shawls are easy to pair with almost anything in your wardrobe. Be it jeans, trousers, skirts, suits or something else, this shawl brings grace to every attire you choose.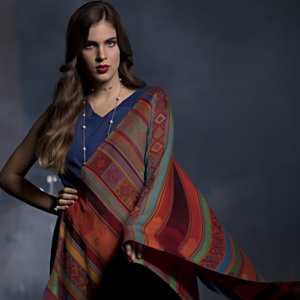 Jacquard – There is nothing that can compete with the timeless charm of a Jacquard weave winter scarf. Very warm and equally trendy, cop this style by looping around your neck with your trendy pullovers. The rustic patterns have given way to more contemporary styles that are being loved the world over. Get yours today!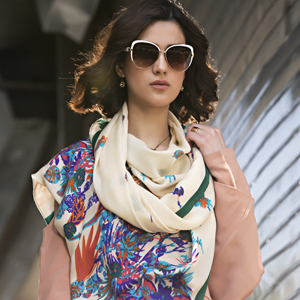 Printed, hand wash wool – There are ample reasons to add this winter scarf style to your wardrobe. The wool keeps you cosy while the prints in a variety of designs bring versatility and style to your look. Get these in a range of colours and patterns for creating many easy everyday looks. The simplest way to a chic look, the prints keep you in sync with the times.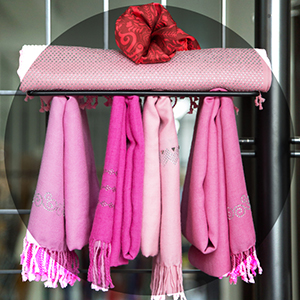 Winter Swarovski – One of the most searched for shawls online are the winter Swarovski ones, these winter scarfs are a fashionista's delight. The perfect accessory for evening wear, it is subtle yet glamorous, making it a great accessory that never fails to impress. Choose minimalistic designs to get the desired look. Anything too bold and you will be going over board.
Keep your style game strong with these tips and scarfs from Shingora!