Wear the Infinity Scarf with Style this Winter, with Shingora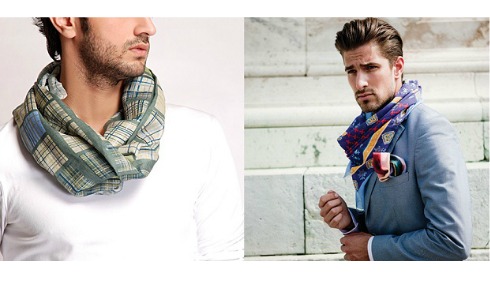 Everlasting style is one which lasts for ever and an infinity scarf literally translates to a scarf that goes on forever. The drape is such that there is no definitive edge and the scarf is but an endless loop. While you get ready-to-wear infinity scarfs in the market, they will restrict your choice to those particular two-three pieces that you buy. And most of the infinity scarfs available are in chunky knits, making them impossible to pair with nay finished look. The chicer and smarter option is to tie your scarfs like an infinity scarf and you can expand your options to span your entire collection. Men scarfs are a statement piece that they wear with flourish. With an awesome collection available at the swipe of a button at Men Scarves, there is no reason to forego the trend of the moment, the infinity scarf.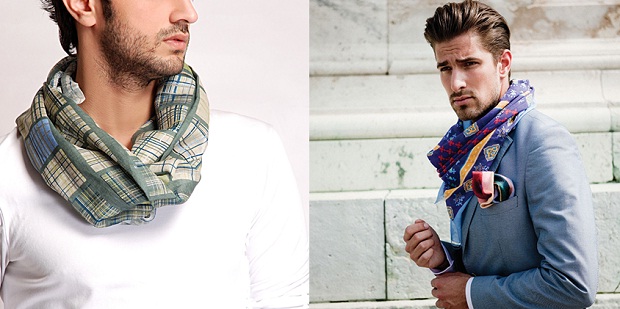 Forget the bulky and tasteless looped scarfs that are pushed to masses as infinity scarfs and indulge in luxurious scarfs in chic prints and patterns, each of which can be worn as an infinity scarf. To tie any scarf as an infinity scarf, you don't have to understand any science, nor do you need any specific skill other than being able to tie a knot. All you need to do is to wrap the length of a scarf or stole loosely around your neck once or twice and knot the loose ends together. Bring to front the loops and push the knot under the loops to create an elegant drape. It is simple enough to be tied by the most DIY challenged style lover.
As simple as it is, it is impossibly versatile and stylish as well. The infinity scarf is one of the classics in scarf tying and one that has endured the test of time and fashion. It is one style that lends itself to formal and casual dressing with effortless ease. Whether you want to dress up your tees or make an impact with your suit, there is an infinity scarf that is perfectly suited for it. When you are going for a casual look with a tee and a pair of jeans or khakis, choose a linen scarf or a cotton printed one and tie it in the infinity style and you will surely redefine cool. With your collared tees or with a casual shirt, pair a striped stole and wrap it up like an infinity. Not only will it look striking, it will complement the look in the most apt manner. Even a formal look can be made even more impressive by tying a silk scarf in an infinity style with your formal suit or a blazer. It is definitely the style to choose when you are indecisive. Casual enough for everyday, yet formal enough to pass off as stylish at the office, an infinity scarf is the way to go this season. The ultimate in men's scarfs, this should be your go to style for any time of the day or year.