Taking Over the Season with SS'21 Summer Enchantment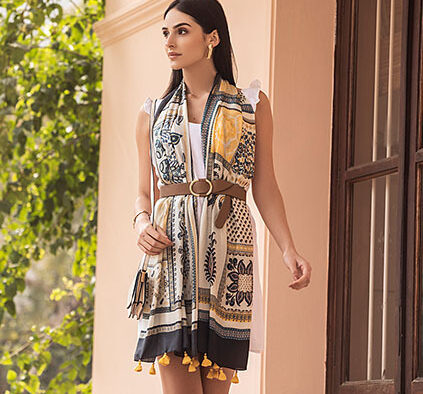 It seems as though Summer decided to take over early this year, which means it is finally time to put away our winter woolens and get our wardrobes ready to set the tone for the new season. "When the wild and wonderful summer beckons, you walk spellbound on the sun dappled streets enchanted with the spectacular floral and glamorous geometrical patterns in vivid vivacious hues that are endlessly inspiring. There's something utterly somber about the nature of a pastel that brings comfort and a sense of nostalgia along with it."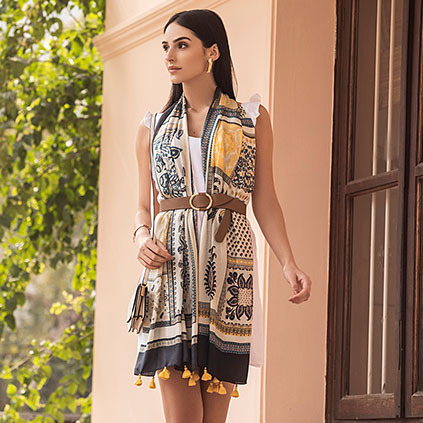 Shingora captures in its true essence the tropical magic and stirs in exquisite designs along with charming blends to present our latest seasonal collection, "Summer Enchantment". Fabrics featuring a bright and natural colour palette inspired from the Indian summer, ensuring utmost comfort and promise to keep you cool yet stylish for the season. The mood for this collection involves a fashion play with modern classics, creating a vibrant edge for an easy-going vibe. Design motifs amicably coming together to take form of wild and floral patterns.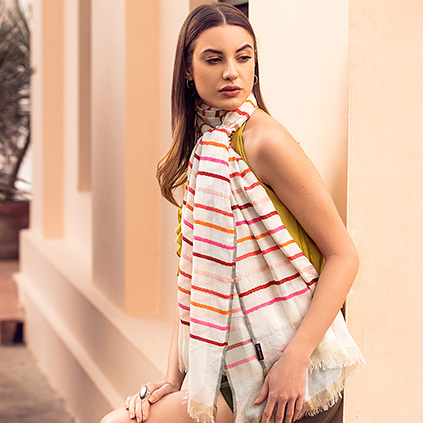 Scarves when judicially chosen and stylishly worn, are known to take the style quotient of any outfit a notch or two above. With unconventional designs and hues, the collection is truly one-of-a-kind. You may try pairing pastel accessories with neutrals or delicate prints or for a wider approach you could go all out and mix it up with different hues of the same tone spectrum. Well-thought fashion experimenting with layers and structure can even transform ethnic outfits into something more grand and voluminous.
Post-pandemic, we are currently looking forward to a much needed getaway. Infuse the season's fresh pastel obsession for your next beach holiday with Shingora's Summer Enchantment Edit. Choose multipurpose pieces that shall brighten up your day along with your wardrobe. What's more, the quintessential elegance with dollops of fun marking each scarf as a collectable.