Stylish ways to Dress up mini-mes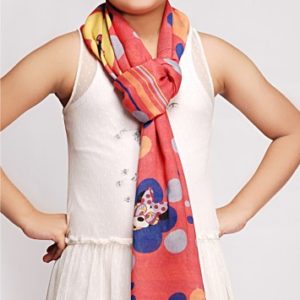 Your little princess is growing up and wants to be everything you are and more. While everything you wear, be it shoes or dresses, may not be suitable for her, there are a few things that you can easily incorporate into her wardrobe and make her look stylish without making her look overdressed for her age. Scarfs are one such accessory; fun, stylish and suitable for every age. While she would love to borrow from your collection and you should let her too, she would love to have her own collection even more.
shingora.net lets you choose from a stunning array of Disney scarfs that would be any girls dream. Not only are they more suitable for young age, they are so much more fun. She would be thrilled at the aspect of meeting up with her friends, dressing up for a birthday and even, dropping in for a play date with something interesting to talk about. In no time, she will have all her friends wanting a piece just like her and there really is no bigger flattery than imitation. Made in gentle fabrics such as wool, cotton, viscose and blends, these are going to be her favourite accessory in no time.
Twirl, loop, knot or wrap, there is nothing you cannot do with a scarf. Take your pick from Disney's much loved princesses or the evergreen characters like Minnie, Mickey, goofy and Donald. Each piece represents the quality standards of Shingora, along with their expertise in design. Pair it with her jeans and tees, her dresses, and with her shorts as well. There is always a style that will go just perfectly with her outfit.
Scarfs are a practical accessory for this age as they come in handy when the temperatures drop in the evening and can be used to shield against the sun as well. Let her carry it everywhere around her neck and teach her a few basic drapes. A bundled neck wrap on a breezy day, a loose knot on a warm evening and a wrap around the shoulder for a cold night, will keep her appropriately dressed and arm her with ample confidence to put a spring in her step. Knowing that she is a party to mummy's style secrets, her poise will help her be the mini-diva she aspires to be.
Choose prints that find favour with her so that she reaches out to them without your prompting her. A much loved scarf will be easier for her to learn to carry than one that you force on her. Online shopping for scarfs at Shingora gives you the ease of asking for her opinion and shopping at her pace. It is one experience that she will surely enjoy.