SS'21 Timeless Flair Collection for Urbane Dressing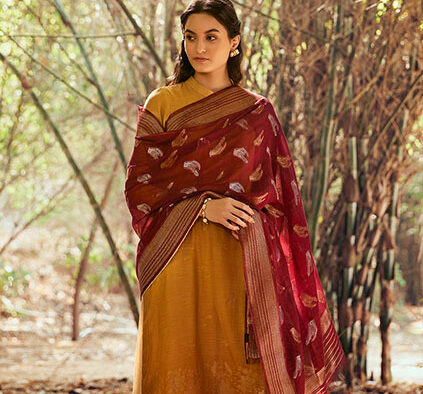 From the very beginning, Shingora was established with a vision to create something that would appeal to the modern day woman, that she could incorporate into her everyday dressing. Nothing speaks timeless like the textile treasures of our Indian culture. Traditional ensembles are known to elevate a woman's flair of elegance, grace & poise; representing our deep-rooted history. Our brand strives to revive age-old crafts and transform them into treasured possessions for generations to come adding a hint of contemporary craftsmanship for mainstream fashion.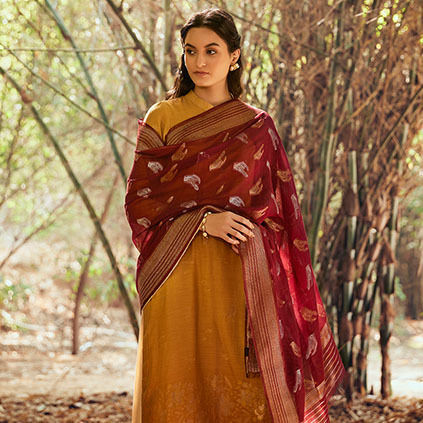 With the new season, Shingora brings to you "Timeless Flair" – a collection consisting a wide spectrum of rich hues, designs and fabrics woven seamlessly into exclusive Dupattas and Suit Co-ord Sets that are as contemporary as they are timeless. Laced with a modern twist, influenced by a fusion of the East and West, the collection brings in a sense of balance to artfully marry tradition with modernity. The idea is to accentuate the personality of the present-day woman who is liberated and independent. Vibrant yet elegant, there's something in store for every mood and occasion.
The Indian woman of today is self-reliant, urbane and mature to tackle the fickle world as she retains the capability to nurture those around her without losing her oomph. Timeless Flair is an ode to modern femininity with their aspiring drive all set to leave an everlasting impact on the world.
Drawing inspiration from our country's celebrated and revered heritage, our brand works with a family of India's finest artisanal skills & techniques, to deliver well-crafted heirloom pieces, since over two generations. Our expertise lies in the selection of the finest quality of material when it comes to our range of products. Indulge into a fresh approach towards fashion essentials with a variety of available options. From classic to versatile pieces that are a seamless blend of form and function, you shall be spoilt for choice.