Show Your Respect and Gratitude on Women's Day by Gifting Exquisitely Designed Shawls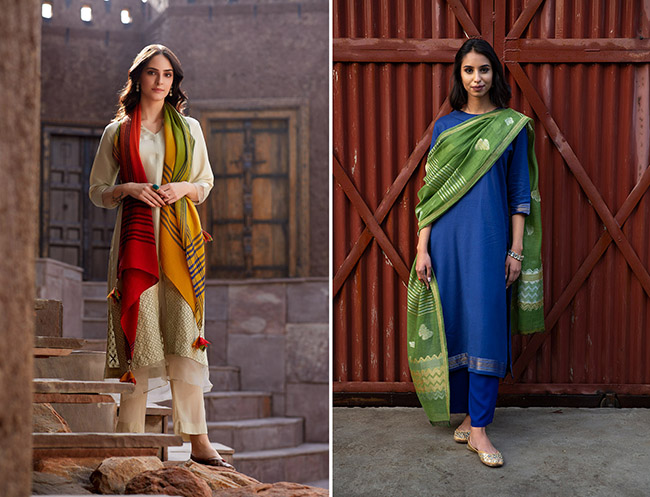 International Women's Day is celebrated every year on 8th March. People around the world celebrate the inspiring and courageous work women are doing to secure women's rights and shape more tolerant and equitable societies. To make the day special and memorable for women around us and to feel them honored and how important they are in our lives, there's nothing else that can do it better besides Women's Day gifts. There are hundreds of things that can be gifted to a woman around you. Perfumes, coffee mugs, watches, handbags, suits, dresses and accessories are some common gifts given to ladies. But, to make them feel special and how much we care about them, there's something more useful and stylish; an Indian shawl. The exquisitely designed Indian shawls like Cashmere, Silk and Wool are the best gifts on this special day.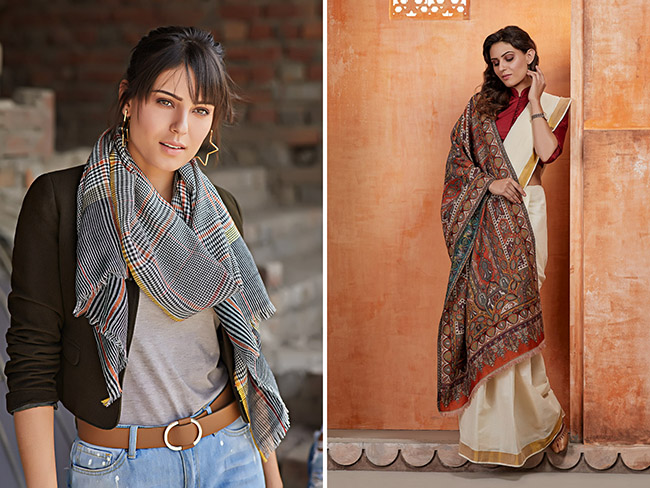 It is truly a wonder how women around the world have struggled and able to make an equal and honored place in the society today after all these years of dominance and suppression. From a time where countries like India and other European nations had not given preference to women and treated them as a birth machine only, we are into a time where our women are travelling into space, doing surgeries, making rockets, running big organizations and sitting on prestigious positions. Even India has got excellent women leaders in past as well as present. First lady Prime Minister of India Indira Gandhi, first lady Chief Minister of Uttar Pradesh Suchita Kriplani and current defence minister Nirmala Sitaraman, Human Affairs minister Sushma Swaraj and many more strong and passionate women are making India proud.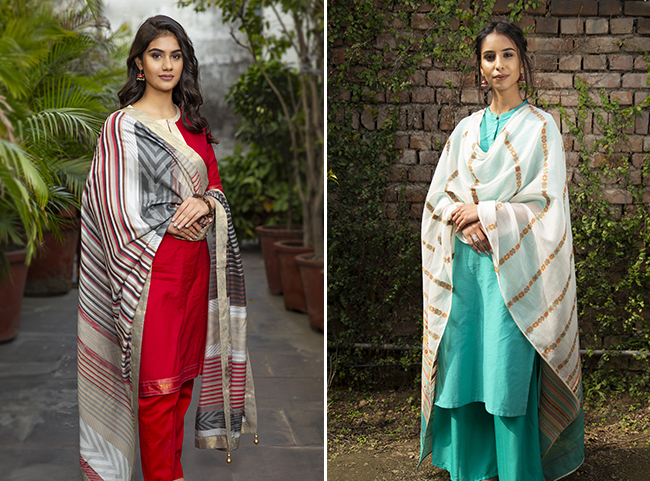 Women's Day is a day for women when they can relax, chill out and can have loads of fun. They expect to be pampered and spoilt a little by their friends and family, and especially men. Such expectations are not totally unreasonable too. A woman's lifestyle is as hectic as it can get. Right from early in the morning, she has to think about her family and manage the household by paying attention to every little aspect. Moreover, if a woman has a career in addition to that, then her lifestyle cannot get any busier than that. Keeping her efforts and hard work in mind, gifting something valuable and useful not only proves she is special but also you care for her. Indian designer shawls are one such useful and fashionable accessory to gift in a season where they would often require something warm in night. Buy and gift a beautiful Thank You card with a genuine silk shawl or designer cashmere shawl and shower your love, care and admiration to one of the world's most beautiful creations.
Although it is true that just one mere day is definitely not enough to honor the accomplishments and struggles of every woman, it does not hurt to celebrate that day joyfully anyway!