Shingora ladies transforms shreds to gifts of love this Rakhi
One with the Indian tradition of the Rakhi festival along with the standing principle of sustainability, the ladies at Shingora participated in a contest and made beautiful Rakhis of upcycled fabric.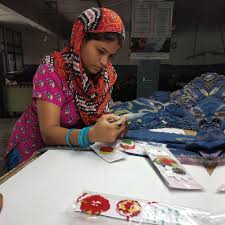 Kicking off the festive season, the team organised a fun filled activity for the ladies at Shingora. They got the opportunity to put their creativity to test and handcraft Rakhis for their loved ones from the shreds and extra fabric. Held over a period of 10 days, these women created one of kind pieces that were colourful and beautiful. Three awards were declared at the end of this contest and the winner of the contest was awarded with a Shingora Scarf along with certificates for runners' up positions.
Along with being a team building activity with some friendly competition, this activity brought focus to the female workforce and gave them encouragement like no other. At Shingora, we aim to share our principles of equality and sustainability with everyone.