Shingora celebrates Indian Architectural Heritage through Victoria Terminus Collection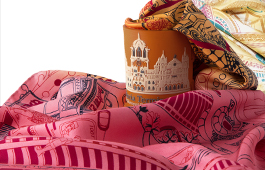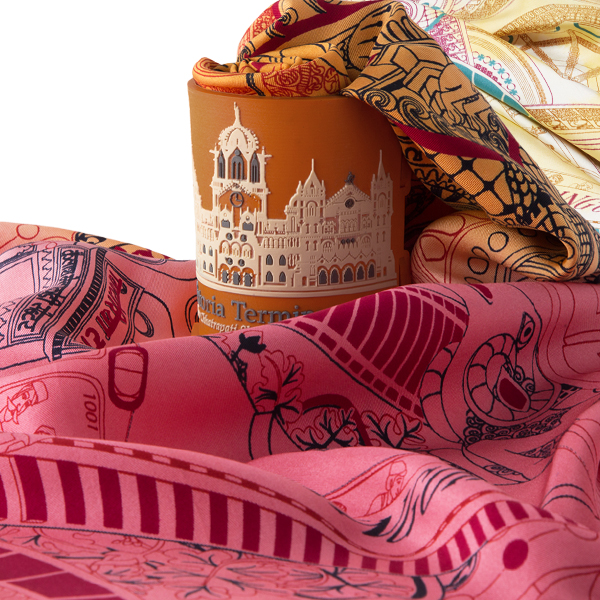 Shingora has set itself apart through its luxurious, innovative styling. Contrary to popular belief, inspiration doesn't always come from things that are very rare or unusual; it can come from everyday things. The very talented Marta Santambrogio is at the helm of designing in Shingora and has created a masterpiece of a collection, Victoria Terminus. The collection has been inspired by the iconic Victoria Terminus, which is something that many encounter as they commute using Indian Railways in Mumbai. Declared a UNESCO World Heritage Site in 2004, the station is a frenzy of activity and that combined with elements of the building, came to form the basis of the design inspiration.
Historical Landmark to Fashion Statement
A widely recognised landmark of British Raj, the station has been the subject of popular culture in movies and novels. With over 30 lakh commuters daily, the gothic style of the structure is a stunning example of revival of Victorian Gothic Architecture. The construction of the building took 10 years, longest for that era in Bombay. Opened to the Queen in 1887, on her Golden Jubilee it cost about 260,000 Sterling Pounds which was the most expensive during that time.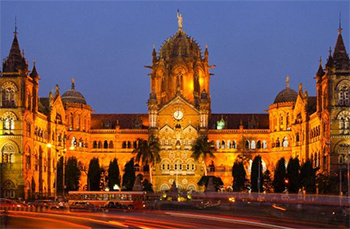 The Epic Inspiration, Victoria Terminus
A Train at the VT Shingora's Interpretation of the same
The finest details of the scarf have been drawn from VT and the elements that make it so wonderful. The finials and scalloping have been drawn from the upper terminals of the building and the hood mouldings.
Hood Mouldings Representation in Scarf
Similarly, it was the Central Dome, the Wrought Iron Staircase and human activity that inspired various elements of the scarf.
Wrought Iron Staircase With Central Dome Representation in Scarf
Incorporating Indianness Through Varied Elements
The scarf incorporates many Indian elements such as the Peacock which is the graceful, joyous, beautiful and lovely National bird of India.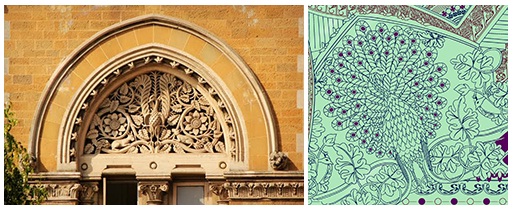 Actual Inspiration for Peacock Representation in Scarf
The Asiatic Lion found in Gujarat is enlisted as an Endangered animal on the IUCN Red List. The majestic animal also finds a place of pride on the scarf.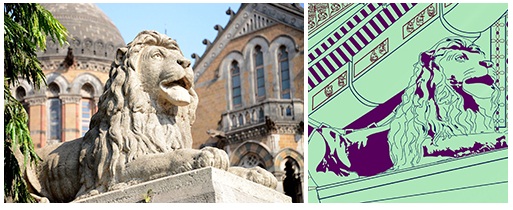 Inspiration for Asiatic Lion Representation in Scarf
Cow is a sacred animal worshipped widely in India and it is but natural that she forms an integral part of any Indian representation.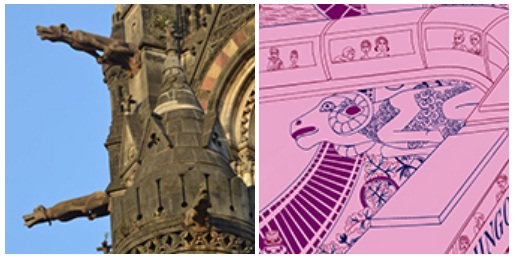 Inspiration for Cow Cow motif adorning the Victoria Terminus scarf
No design inspired by the Victoria Terminus can be complete without the human element.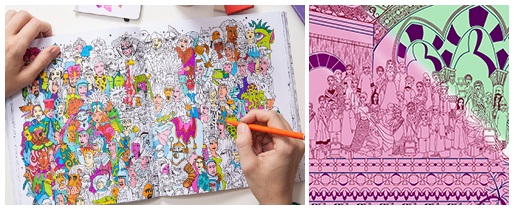 Indians in scarf motif Representation in Scarf
A scarf that tells a story, the Victoria Terminus collection is an heirloom piece that you will wear with pride. For it is not everyday that you get to dress yourself in bits of history and culture.