Shimmer in Style with Swarovski & Shingora – Get these Swarovski Shawls & Stoles today!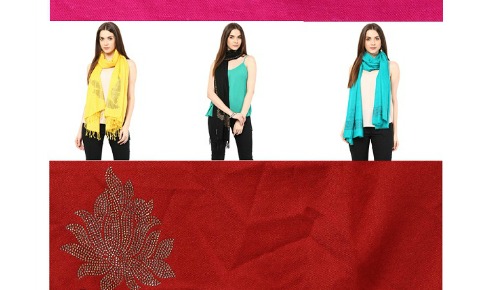 "When in doubt, douse it with glitter!"
Sparkle and shine with the season's must have trend for women, the Swarovski shawls and stoles. As always, Shingora embraces this all new trend and presents it to you from the comfort of your home by just visiting the website shingora.net and ordering from amongst a range of glimmering Swarovski shawls. Also available at stores, it is one style that is perfect for women of all age and tastes. While the young adults will love their shimmer and the sass that these bring to an outfit, the more experienced women are going to love their timeless appeal.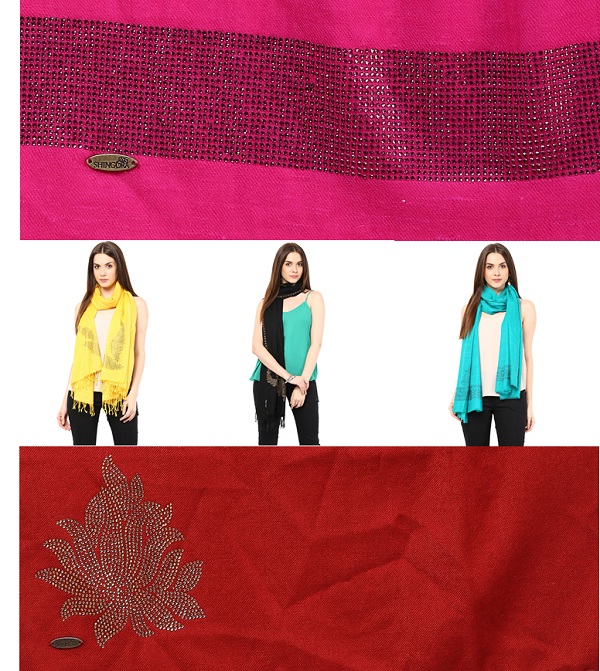 There are numerous ways you can rock this style with confidence. Shingora shows you some easy styles to cop with these versatile Swarovski stoles.
Wrap around your neck with a pair of jeans and a sweatshirt to dress up this casual look. Choose a vibrant colour that offsets the laid back look and makes it perfect for an outing to the mall with your girls. The look works even with a shirt and worn out jeans.
Drape around your shoulders with a little black dress for a stylish evening outing. Choose a jewel toned colour to grace your shoulders for an occasion that's special. Not only will it look elegant an the evening soiree but will also lend a sophisticated sheen to your attire with the Swarovski detail.
Knot around your neck with a long skirt and a pair of chic boots for a gypsy feel that looks and feels great. You can add hoop earrings and pair the skirt with a biker jacket for exaggerated effect.
Team it with your pencil skirt and a smart coat for an important day at office. A trench or a tailored coat both work well with this style of Swarovski shawl for it adds to the formal look of an outfit without being loud. Make an impact at the all important meeting or in the boardroom with this graceful choice.
Wear it with a puffer jacket and your trousers for a movie date and you will have just the right amount of glitter to call the look stylish without looking overly put together. Turn it a bit more appropriate for a dinner outing by swapping the puffer jacket with a smart blouse and chic coat.
It is a piece that looks perfectly in tune with the outfit even when the outfit is essentially Indian. So versatile so as to adapt to both Indian and western looks, these Swarovski stoles are the perfect accessory to reach out for, no matter what the occasion. They will lend the right amount of gloss to your Anarkalis as they do to your LBDs.
Whatever the occasion, whatever your taste, these Swarovski stoles are subtle enough to gel with most outfits and stylish enough to hold their own with most looks. Dress up your outfits with this around your neck and you will gleam at every party.