Playing Dress-up this Winter with Shingora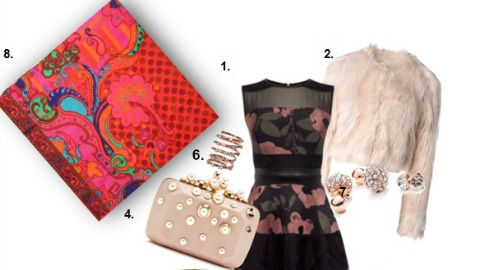 Warm up to style as the mercury drops to announce the arrival of the cold months. Here is a set of inimitable 8 pieces that work together as a charm. Get inspired, splurge or pull out pieces from your wardrobe to combine as equally scintillating attire.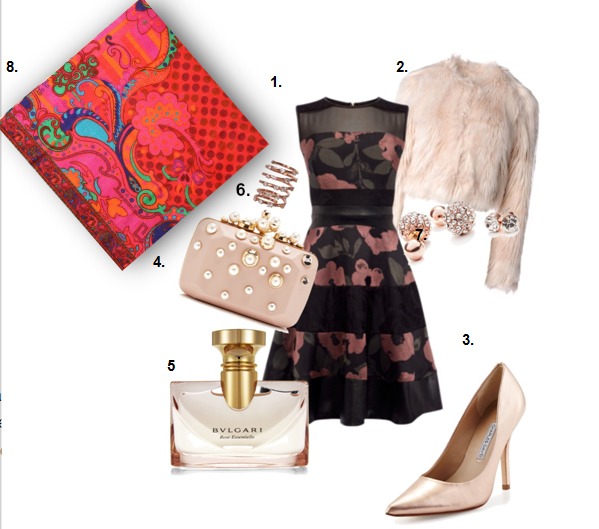 1. Rich Dress – A dress that doubles up as a little black dress having a bit of fun; set the mood with a luxurious outfit. Keeping with the season, silks, suedes and lined pieces are a great option. (RINA-MAY PANEL DRESS, COAST-STORES.COM at POLYVORE)
2. Faux Fur Jacket – Make a statement in a faux fur jacket that ruffles no sensibilities yet looks very mod. Stay away from bling or embellishments and leave it to the accessories. (REDVALENTINO FAUX FUR JACKET, REDVALENTINO.COM at POLYVORE)
3. Metallic Shoes – Nothing puts together a look as well as a pair of appropriate heels. Choose a rose gold slip on or another metallic tone that goes with your outfit. (CHARLES DAVID SWAY II METALLIC POINTED TOE PUMP, NEIMANMARCUS.COM at POLYVORE)
4. Clutch with Baubles – Bag the perfect look with a clutch straight of your dreams. Choose one embellished with big stones or metal hardware that lends an edge to your look. Make it stylish but not serious. (ELIE SAAB SMALL METALLIC CLUTCH, MODAOPERANDI.COM at POLYVORE)
5. Sensuous Perfume – Layer your look with a whiff of a classic scent on your pulse points to set the pulses racing all around. Go for a personal favourite that is not very heavy and comes with warm floral notes. (BVLGARI ROSE ESSENTIELLE EAU DE PARFUM 1.7 oz. SPRAY, C21STORES.COM at POLYVORE)
6. Stylish Ring – As your bracelets and necklaces may get obstructed with jacket during the winters, add a ring to your attire with a delicate but different ring. Stay with one tone for your accessories and be the chicest around. (PLUKKA "WIND IT UP" 18 K ROSE GOLD DIAMOND RING, PLUKKA.COM at POLYVORE)
7. Glam Studs – While you may be tempted to go for drop or chandelier earrings, don't undermine the impact that classy studs can have. Simple yet bold, stand out with unusual choices this season. (GUESS ALEXIS FIREBALL EARRING SET, GUESS.COM at POLYVORE)
8. Stunning Stole – Last but not the least; everything will fall right into place with a scarf that is elegant and flirty at the same time. Don't settle for the second best and pick one that you absolutely love. (MYRIAD RIPPLES, SHINGORA.NET)
With all these elements in place, there is nothing to stop eyes from following you everywhere you go.