Make Your Christmas Special with Shingora Gifts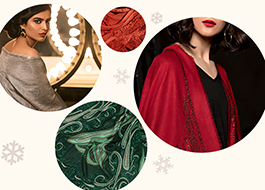 Christmas is the season of joy and gifting. Christmas gifts are tricky to choose. Customers scramble their brains to get the best gifts for their dear ones. The gifts should be such that it is fun and enjoyable with family and friends while carving out precious memories to last forever. Here the question is back, what to get a man or woman who possesses everything? Let me tell you that you are not the only one in this situation. We at SHINGORA bring you a variety of scarves, wraps, pocket squares, belts and ties to choose from. Some of the things can never go out of place for gifting. Accessories are something despite of being a part of your wardrobe one welcomes the newness, if offered.
MINERAL LUREX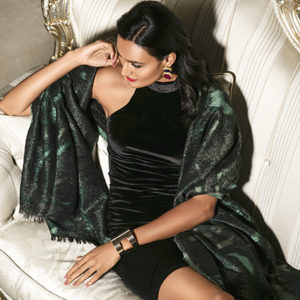 What makes you sparkle? Getting your glam on? An amazing outfit with gorgeous accessories? Get ready to sparkle around with beautiful lurex scarf by SHINGORA. The lurex woven to and fro giving an appeal to your look.
VIBRANT RED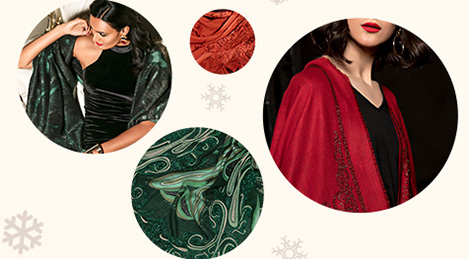 This look is quintessentially Christmassy with red being the colour of choice. Its a true work of craftsmanship beautifully woven with fringed edges. " Add a class to your look". Easily paired with jeans and dresses, it lifts the look with its casual chic vibe.
Another handpicked crystal, stylish shawl falls sophisticatedly over your dresses. This crimson piece is best for your special occasion. It is hand-woven made from 'Madeira' yarns. Special silk threads are used to enhance the fabric. The warm piece has brilliance of red combined with delicate paisley pattern at extreme corner.
WINTER BOUQUET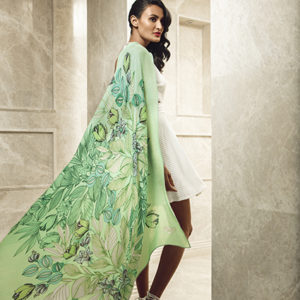 Embrace grace to feel lucky to wear this beautiful piece by SHINGORA. The beautiful print accompanied with swarovski, pair it up to rule the party.