Indulge in Playful World With Shingora's Tribal Tales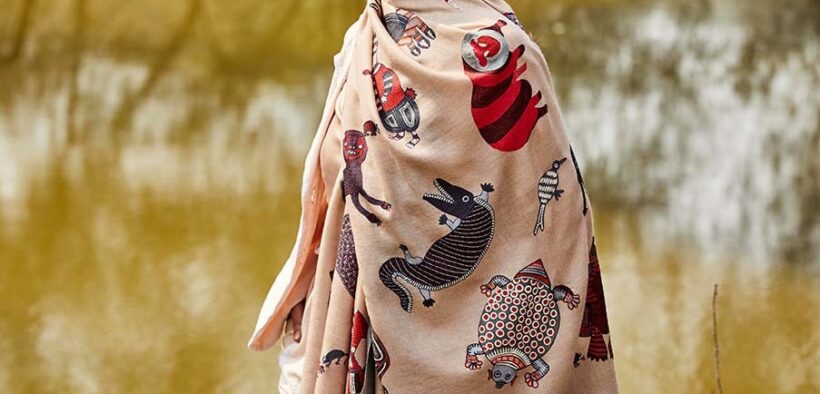 India is a land of diversity. The centuries of practiced traditions, customs and values come together to make the people of our country who take pride in manifesting the diverse indigenous groups and communities. For the new collection, Shingora travels back in time to draw inspiration from the ancient ways of living to amplify across forthcoming generations. The idea is to enforce highly crafted handloom luxury to be showcased through the refinement and skill set of the present day and age. A nostalgic feel for a new wave celebrating all things unique and quirky. A fascination from flowy silhouettes, playful drapes of fabric and vibrant floral prints embodying folk inspired pieces.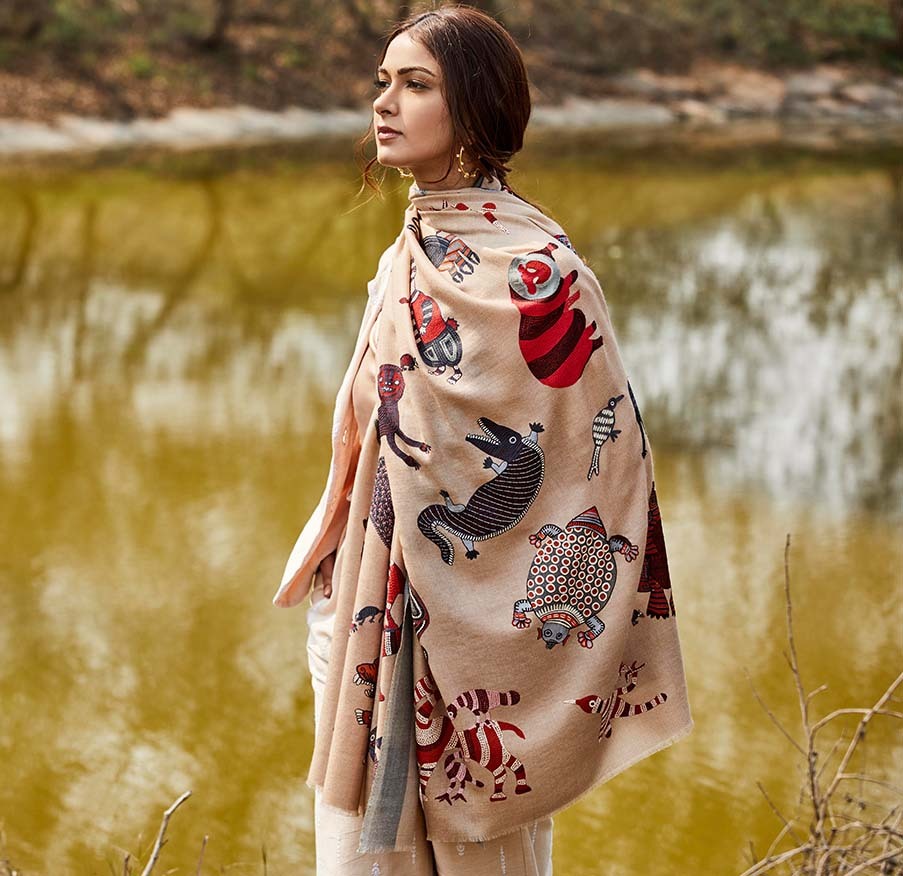 To break from the ordinary, a wider approach is vital to churn the creative desire for power houses. Where innovation is valued and creativity knows no bounds, Tribal Tales is that style exploration of sprightly crafted accessories, recognizing ethnicity that transcends beyond time. This fashion capsule thrives to celebrate a free spirited way of life by introducing a multi-cultural blend of eccentric tribal prints and patterns. The bohemian chic aesthetic displays an unconventional artistic expression to conform out of the ordinary mainstream norms. From textures to patterns and prints to solids, discover a wide range of scarves to style this folklore fashion collection.
Refreshing motifs combined together with the finest of artistry focusing on cultural elements flowing seamlessly into one another. The heritage vibe is portrayed through a contemporary lens of an urban nomad that recalls intricate handiwork. The collection exhibits an interplay of bold colour schemes and a well balanced geometric composition of symmetric and asymmetric forms. We suggest to mix and match patterned separates by color blocking with abstract prints and exotic motifs or pair them best with soft tones and rustic jewellery for a completely eccentric style.
From the bohemian spectrum of rustic earth tones and tropical biomes, Shingora presents to you an offline fashion memoir of hybrid folklore, introducing "Tribal Tales". Indulge in the predominance of prints establishing powerful style statements.