How to Dress for Indian Weddings – Exclusive Indian Bridal Scarves from Shingora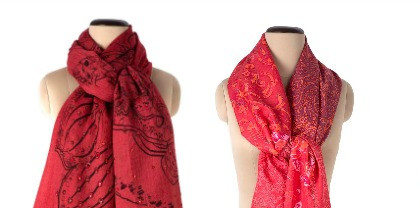 Indian wedding are renowned the world over for their lavish style and luxurious dressing. Not just the bride but the family, the extended family and their friends, all dress up to make the occasion an extravaganza like no other. Dressing for an Indian wedding is a fine art that each one of us learns with practice, from the moment we go for the first wedding as kids to when we are expected to make heads turn and present ourselves as the next eligible bachelor or bachelorette. Shingora makes it easy for you to dress right for a wedding with the best collection of Indian Bridal Scarves.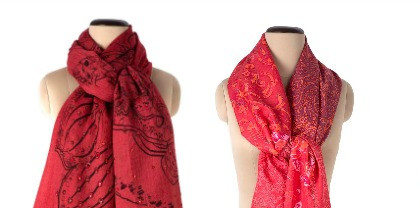 While the trousseau for the bride is mostly embellished heavy clothes and accessories, the rest of the guests are dressed to the hilt as well. To get the look right without looking garish, it is very important that you accessorise smartly. With heavily embroidered attire and rich colours, topped with heavy jewellery, you need to accessorise the look with something subtler which will tone down the drama while looking resplendent. The exceptional collection of Indian Bridal scarves at www.shingora.net makes it easy for you to create a look that is worthy of a big, fat Indian wedding while keeping it classy.
Choose silks, cashmeres, lurex, embroideries and luxurious fabrics to create the right vibe. Shingora has a range of square scarves, opulent cashmere shawls, luxurious designer stoles and much more for women to enjoy wearing with their finest outfits. Because all pieces are classy, they enhance the outfits while keeping the overall look rich. For men also, pocket squares in silk with hand rolled edges add the most wonderful style to men's formal suits. Take your pick and you will never go wrong with Shingora.
Another important consideration while dressing for a wedding is to keep one article as the focal point. If the jewellery is stunning, the outfit and accessories should complement it without overshadowing it. Go for a subtle but rich shawl in a subdued pattern. If the shawl is the focus, let the clothes be a bit simpler, albeit in a rich fabric with minimal embellishment.
To be able to accessorise to look the best, always have a ready collection of fine scarves handy. The basics of any great collection are –
An embroidered silk shawl
An embroidered cashmere shawl
A traditional print silk scarf
A cut work stole or shawl in a bright colour
A sequinned piece
A light coloured silk stole with a refreshing print for day time
While this list could go on and include a lot more, these are some that you must have to look your best at every wedding.