Harvest, Peace and Joy with Punjab Baroque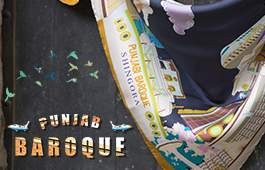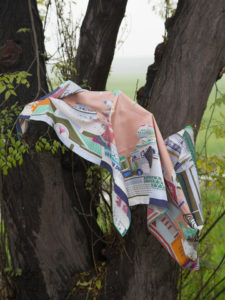 The year starting with a festive approach and celebrations bring joy, happiness and prosperity throughout year. New year have become a trend and a must go parties for most of the people around the world. No one miss opportunity to celebrate this. Just after this on 13th January every part celebrates it with different names. But one thing is for sure this day is not to sit back and relax rather to celebrate it with pomp and show. Isn't it? But today will tell you what Lohri is? A festival on the same day celebrated in lands of Punjab. It commutates the winter solstice, the beginning of spring and an end to the long winter period.
So, this coming lohri just don't light a small fire and invite friends home. Head out to the bountiful lands of Punjab and feast your eyes on lush fields of golden wheat, gently swaying in winter breeze and witness nature's splendours that Lohri celebrates. Explore Punjab with coming of spring. This will give you a fair idea about the new collection of scarf by Shingora.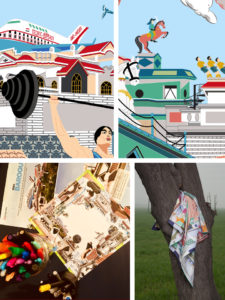 The Punjab Baroque
The architectural details of Punjab are the main core which beautifies the scarf. Look closer and you'll find that the illustrations are basically the outcome of the water tanks that people of Punjab construct on their houses. For an instance the horse with the warrior depicts that people here are no less and can fight for their rights. A robust man-wrestler or a lion gives a fair idea about their strength. In earlier days going abroad was a tedious and an expensive affair, so any person of the family if traveled abroad would construct an aeroplane to signify it. And when you wear it who knows the beautiful scarf with a beautiful colours hold a complete story in it.