Father's Day Gift Idea; Show Him How Much You Care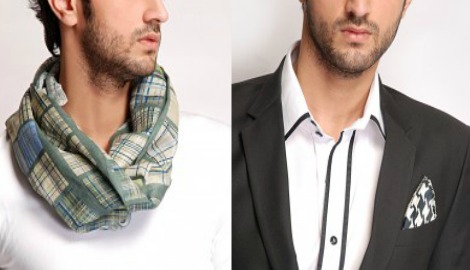 One day a year is simply not enough to appreciate someone as important as your father. But if you have to condense all your love and represent it as a Father's Day gift, what would you get? Even though father's are the easiest to please, it is probably one of the toughest choices to make. So, what do you get for a man who has everything and desires nothing but the best for you?! Here are a few tips from Shingora, that will ease the pain out of shopping for an appropriate gift –
Shop from the widest range, online – When you can take your shopping online from wherever you are, whenever you are a bit free, make the best of it. Aiming to hit the physical stores may become overly ambitious and result in your ending up buying something just because you are too tired to try another place. Simply log on to shingora.net for the best variety of scarfs and pocket squares.
Personalise it – Monogramming your gift makes it much more personal and a keepsake for times to come. There is no chance that your dad will not become emotionally attached to a scarf or pocket square so thoughtfully personalised. Shingora lets you choose the initials you want to add to your scarf or pocket square and embroiders them onto your gift, turning it into something he will want to flaunt.
Make it presentable – Simply handing over the gift you have so painstakingly selected won't be much fun. To make it look presentable enough for your dad, get it gift wrapped. Shingora offers to wrap your gifts, free of cost.
Let it reflect his taste – If your dad prefers muted tones or deeper shades, keep it in mind when shopping for him. While it is okay to choose a pocket square in an accent colour even if he likes neutrals, buy a scarf that he will be comfortable carrying. It will show him how much you understand his preferences and will love you for it.
Don't forget to add a little old world charm – What is a gift without a little nostalgia. Add an old picture of the two of you and give it a suitable title or if you are better with words, jot down a few lines of appreciation that you have always felt but never got around to showing. Even a small greeting card with a message written by you is enough to keeping him beaming for a long time.