Fantastic Scarves for Men from Shingora – Shop for the Best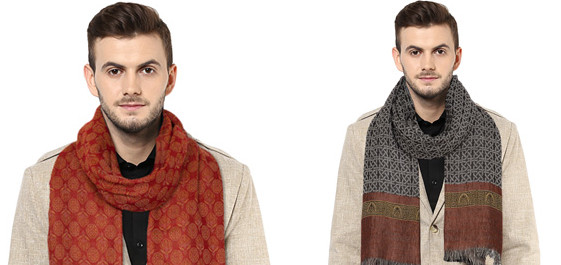 Make many a grand statement with the right accessories for men. Dressing up well needn't be an uphill task. In fact make it pleasurable with a few stylish accessories at hand. Shingora has an exceptional range of stylish scarves for men that are just what you need to complete a look. The most effortless accessory around, a scarf is one of the easiest things to include in a look. Men's winter scarves are just perfect to add that pop of colour to your attire. Silk scarves for men come in a vibrant range of colours and patterns, enabling you to make impressive style statements.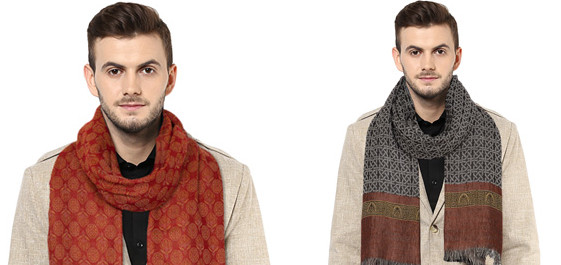 Winters are a time when you are in your finest suits but given that the classic range of colours for suits is restricted to a handful, they can get very boring. So, how do you refresh your look without going for an over the top suit that you might buy but end up not wearing. Men's winter scarves from Shingora are something that all men need. If you are looking for something to pair with your business suit, go for a scarf that is luxurious and made in fine fabrics such as an amazing silk scarf for men from Shingora.
As the rest of the ensemble is dark, muted colours, it is alright for the scarf to be bold and vibrant. Knot in around your neck and add a sliver of brightness to your clothes effortlessly. For winters you can choose a stylish fine wool scarf while for summers you can go for a cotton-linen blend. A silk scarf is one of those accessories that are relevant year round and bring charm to your look, whatever the season, whatever the occasion.
When shopping for scarves, it is important to take into account the pattern adorning it. A lot of people tend to choose cheaper scarves with shabby or outdated prints thinking that it is going to be bunched up any way but the print is very important as anyone can tell a good design from a bad one. Even when the scarf is knotted, the print is evident and makes the scarf look chic or cheap depending on where you shop. Shingora pays ample attention to detail and to the designs that it features, making it a safe choice that is stylish too.
Colours are another important consideration. While pairing scarves with your attire, keep some colour elements in the same family while contrasting a few others to make an impressive statement. Don't completely match and try not to have drastic contrasts unless you are confident enough to carry them off.
As far as knotting men's winter scarves goes, there is no wrong or right way to do it. Go with your instinct and choose a knot that feels proportionate to your built and comfortable around your neck. Usually, a simple loop is best to wear casually while a single knot is the way to go with formal attire.
Whatever you choose, you cannot go wrong with Shingora's men's scarves.