Disney Scarfs for the Choicest Fashion Statement for Kids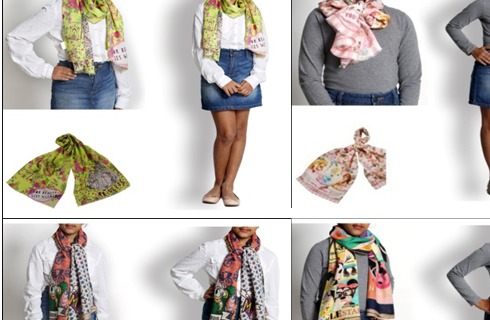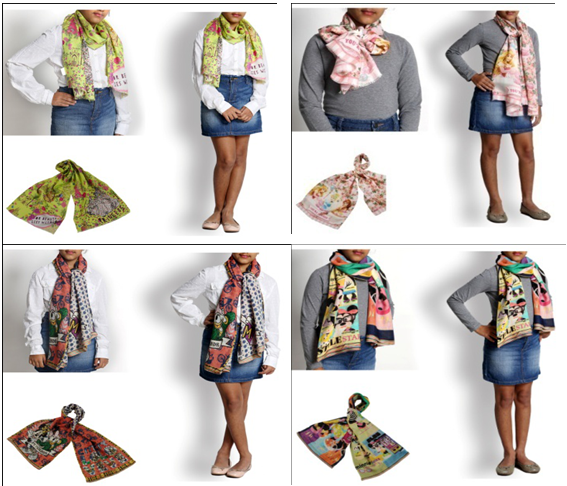 The little people in our families are about just as conscious about style as we are. A fashion line aimed just at them is a dream come true. Disney brings its stunning array of scarfs that is every little girl's (and boy's!) dream come true. These Disney scarfs by Shingora are not the usual over-the-top stuff aimed at adults, rather subtle and tastefully done pieces that will delight every kid. Crafted in the finest fabrics adorned with the most loved Disney characters, they have huge fan following, making kids drool over them. While dressing up the kids smartly, these scarfs give micro-fashion a standing of their own.
There are numerous reasons why you should encourage conscious style decisions from a young age. While a lot of parents worry that this might make the kids vain and distract them from more important things, this fear is unfounded. As with any other thing, style awareness in moderation is not a bad thing. In fact, it encourages, among a host of other things, decision making. The child is encouraged to decide small things like what they prefer and this helps them assert themselves more confidently in other areas too. Self-confidence is a big determiner of how they conduct themselves socially and dressing up well and being taught the basics of coordination hones their perception of colour and tones.
Choose brands and quality that makes them learn to appreciate the finer things in life. At shingora.net, there are scarfs that will please even the fussiest kid. It is a well known fact that kids hate to shop, both for themselves or for anyone else. There is no better way of getting them to share their preference than from the comfort of your home, sitting in the cosiest place and shopping online.
Whether it is a birthday party or a play date or a day about the park, a scarf is more than just stylish, it is a utilitarian accessory that shields you from the sun and keeps out the cold. Indispensable for kids, make sure they carry one they love and you won't have to coax them into wearing it. For girls, it teams well with everything from shorts, jeans, skirts and dresses to Indian kurtis. Even boys love to accessorise their tees and shirts with a touch from their favourite characters. Indulge them with these characters incorporated in their wardrobe and have them enjoy dressing up.
Teenagers may be almost grown up but their affinity for Micky, Minnie, Goofy and Donald shines on unabated. They may no longer want to wear dresses or outfits with Disney prints on them but they will surely fall for the charm of a scarf that features them. In fact, even women love to flaunt their childhood superstars in scarfs and stoles in cotton, silk and wool without looking childish. Buy these fantastic scarfs from Shingora and you will be wearing them happily for a long, long time.