Contemporary and Ethnic – The Twain Meet in Autumn/Winter Collection 2019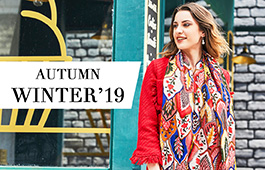 End of the monsoon sounds the death knell of humidity and oppressive heat. In fact, by the time September arrives, we get excited for the fast-approaching festive season and balmy days of autumn with mild evenings. Shopping for gifts for friends, loved ones and upgrading our wardrobe for the approaching winter is fun when one is spoilt with choices with the new Autumn/Winter collection by Shingora. Consisting of shawls, stoles, lohis, dupattas, scarves, pocket squares and mufflers, this urbane collection leaves nothing to desire.
An eclectic mix of contemporary chic as well as rich ethnic traditional designs, this sophisticated collection has something to suit every taste. Especially curated for globetrotting men and women who lead busy and independent lives and have to attend numerous and varied occasions that demand an array of versatile accessories, Shingora Autumn/Winter 2019 collection has a very cosmopolitan feel to it.
What took my breath away were classy, pure wool stoles like Merchant of Venice and From Paris With Love that is inspired by classic architect and urban landscapes of iconic European cities. Available in three shades each, these stoles are timeless pieces for young professionals and seasoned travelers alike.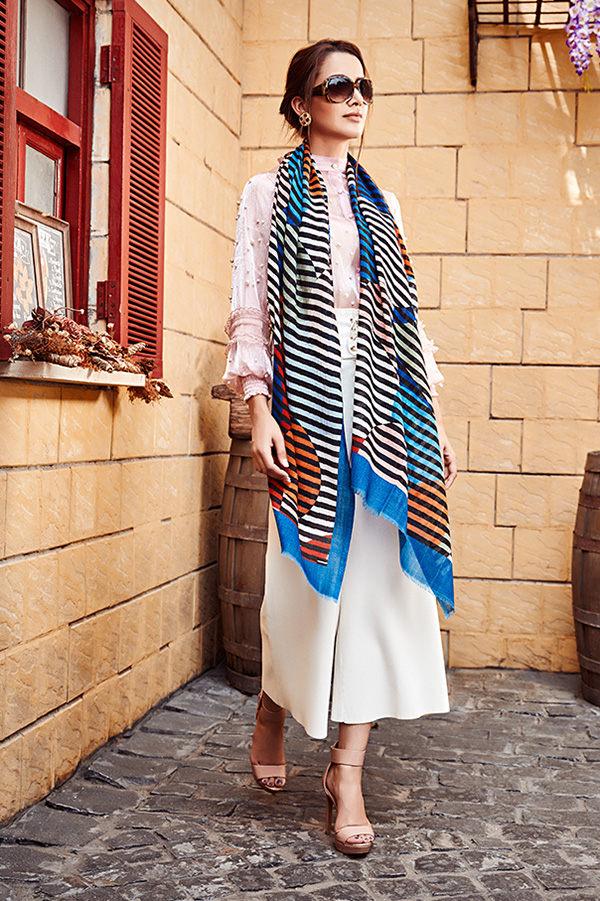 Custom made Shingora accessories using embroidery, Kani, jacquard, Swarovski and prints enliven even the plainest attires. Nevertheless, these designer stoles have been painstakingly designed with superior fabrics for fashion-conscious people who know their minds. Every single piece is a style statement that outlives fads. For instance Midnight Garden, Kanishka and Tassel Patch are timeless pieces that work for both men and women of diverse age groups and can be paired with traditional as well as a fusion wear.
However, what made me fall in love with the Shingora Autumn/Winter 2019 collection is the dupattas inspired by the rich and magnificent Indian textile heritage. Vibrant colours, traditional weaves and embroideries enriched with modern technology juxtaposed with modern classic designs have produced some mind-blowing accessories. Indian Baroque and Geometrical Patola are cases in point. The only problem you are going to face when you order your gifts from Shingora's latest collection is that you would want to keep each piece for yourself and not give even a single one away!