Celebrate All Special Occasions With Shingora's Exclusive Gift Sets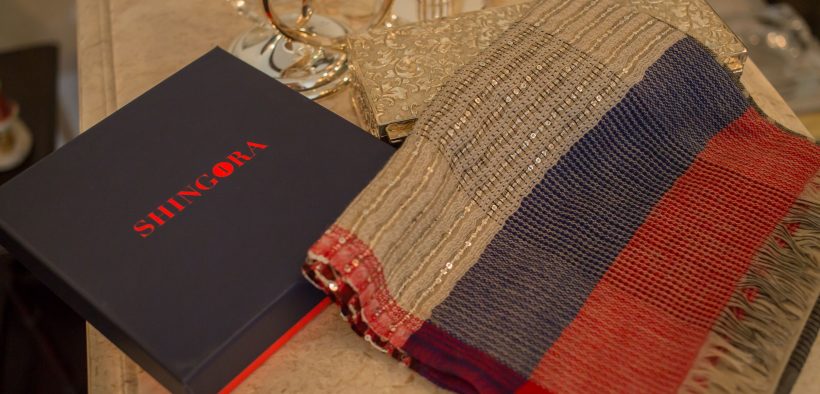 Every celebration is a time to spread joy, love and laughter through wishes and gifts. The sight of a dear one beaming with happiness upon unwrapping a special gift is one of the greatest joys in the world. But if you often find yourself confused about the gifts, we've got you covered. Check out our range of designer gift sets suitable for corporate gifting, birthdays, anniversaries, etc. All our products are made of fine-quality materials and are certified for Woolmark and Pure Silk. They are a perfect solution to your gifting woes, especially if you are aiming to add a touch of class, style, and elegance to your loved ones' wardrobe.
With the festive season around the corner, you must have sensed a need for fine corporate gifts that won't just impress your colleagues, peers, and business associates but also speak volumes about yourself, your company and your brand. A trusted brand, Shingora offers exceptional products that can help you do just that! Share the festive spirit with our range of products for corporate gifting that go divinely with traditional and contemporary wardrobes and are no less than collectibles. With ample options to choose, from Printed and Dobby Woolen Gift Sets, Lohi Shawls, Woolen Stoles, Jacquard Zari Stoles, to Reversible Shawls, you are sure to find something for everyone here.
Our heterogenous mix of products also consists of woven and printed Wool Silk Stoles, Silk Ties, Silk Pocket Squares, Belts, Scarves, etc., which are apt for birthdays and anniversaries. We've paired some of these together to make utilitarian gift sets like the Silk Pocket Square and Tie Gift Sets, Swish Gift Set, the Stole and Lohi Shawl Gift Sets, and the Stole and Dobby Muffler Gift Sets.
The Silk Pocket Square and Tie Gift Sets and the Swish Gift Set are excellent gift ideas for men. The Stole and Lohi Shawl Gift Sets, the Stole and Dobby Muffler Gift Sets, and the Stole and Pocket Square Gift Sets are great for couples.
The men searching for a perfect gift for the women in their lives can go for our beautiful collection of woven and printed Stoles, Shawls, and Scarves.
No matter who you're buying them for, the receivers will be elated with the unique choice of gifts and are sure to perceive woven and silk accessories in a different light.
PS: These are also great for corporate gifting. Take a sneak peek into the Occasional Gifting collection if you need more ideas.
Our fine collection of ethnic and contemporary products in latest designs is sure to go well with the celebratory vibe, whether it's someone's birthday, or a festival like Diwali and Christmas. Choose the accessories that resonate the most and you. After all, the event is special and so are the people you're buying them for. They deserve no less than a heritage of quality products.