Best Christmas Gifts for Those You Care About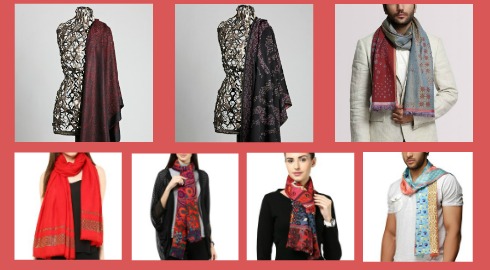 Have you wondered if your Christmas gift will be as loved as you want it to? Buy clothes and you risk getting the wrong size or even not being in tune with the recipients' taste. Buy eatable goodies and they run out pretty soon and won't be something they will cherish for a long time. Perfumes, cosmetics, gadgets and other things are something that are best bought by the person themselves. But there is something that can easily bypass all these problems and still be so much more appreciated; a luxurious scarf. And no one does it better than Shingora!
Here is a guide to walk you through the minefield of gift shopping with relative ease:
Gift shopping for your better half – The one person for whom the price of a gift should not be a consideration, go ahead and buy the very best. Invest in the finest material, preferably cashmere or silk in a colour of their choice. Make it the finest in terms of quality, the best that the season offers.
| | |
| --- | --- |
| For him | For her |
| | |
Gift shopping for your boyfriend/girlfriend – As you strengthen your bonds and get to know each other better, it is important to cherish what you share. A gift is a wonderful way of showing you care and a scarf chosen well is best to reflect that. Keep it in tune with the latest trends and you cannot go wrong; at the same time, keep their preference in mind. If they are outgoing and gregarious, go for a bolder pattern than if they like to keep to themselves.
| | |
| --- | --- |
| For him | For her |
| | |
Gift shopping for your Parents – The most thoughtful gifts are the prerogative of our parents for we have been their top most thought all their lives. It is an occasion to reciprocate that feeling as a gift. Take your time browsing and selecting the perfect scarf and rest assured, they will cherish it always.
| | |
| --- | --- |
| For him | For her |
| | |
Gift shopping for your kids – They are always expecting a gift and every time feel equally excited to be getting one. And christmas is a time to spoil them. Get them something fun that they will love and can use. A scarf will be a wonderful gift as it is an interesting accessory and will keep them warm during the winter season.
| | |
| --- | --- |
| For him | For her |
| | |
Gift shopping for your siblings – What would the world be without brothers and sisters; no bickering, no merciless teasing and no quick patch ups to get into trouble together. To celebrate this special bond, a quirky and cool scarf is what you should aim for, something that only you can be bold enough to gift. Enjoy looking at them knot it around with pride.
| | |
| --- | --- |
| For him | For her |
| | |
Gift shopping for your buddy – Best friends are the most precious treasure; the family that we choose to have. When shopping for your best friend, go for something that you feel will look nice on them and not necessarily something they would normally choose. They would appreciate a change of style when it comes with a recommendation from their buddy.
| | |
| --- | --- |
| For him | For her |
| | |