5 Must have Scarves for Every Man
Why should women have all the fun! Men deserve the good things that help them look their best as much as women and a scarf is truly one such accessory. It is a fun add on that lets you enjoy dressing up. The only ground rule when buying a scarf is to buy the very best quality for it is sure to outlast everything else in your wardrobe. Express yourself through your scarf; go wild or be sedate, just don't be boring!
Although you should have about as many as you want but these 5 are an absolute must: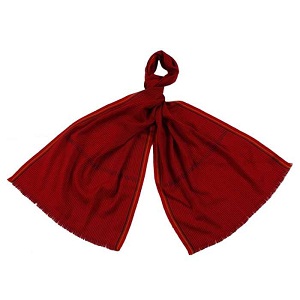 1. Solid Style – For when you need to add a scarf to a printed shirt or a patterned blazer, a solid colour comes in handy. Choose a bright colour for a big impact or go for a muted tone if you would blend in rather than attract attention. Remember that a printed shirt means a casual look so you can choose a colour without bothering about how it will look like in a formal setting.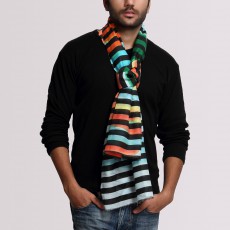 2. Cool Casual – Stripes and checks are never out of style. Especially when you are looking to beat the summer heat in style. Pick a striped scarf from here and relish how it sees you through days that would otherwise be nondescript. Team it with tees and shorts or with a casual shirt and khakis, it will look very smart.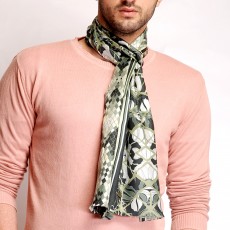 3. Powerful Pastels – You can never have enough silk scarves in your wardrobe. Make them unique by choosing colours that help them stand out. Pastels are a wonderful choice and look amazing paired with deeper tones in winters and the lighter palette of summer too. It will soon be your go to accessory for every special occasion, given the luxurious feel and the ease with which it lends itself to varied drapes.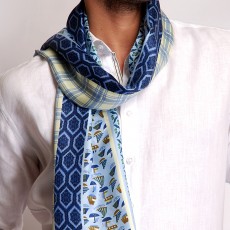 4. Graphic & Gentlemanly – Prints need not be the domain of women alone, in fact, men can carry them off with as much élan. Abstracts are a much preferred favourite without which you cannot complete your enviable scarf wardrobe. Go traditional with paisleys or go trendy with digital prints. The perfect add on for blazers and shirts, a bit of print adds an interesting dimension to your attire.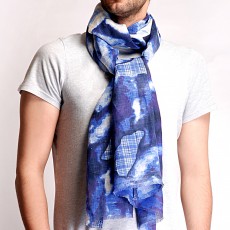 5. Bold & Bratty – Sometimes the only way to truly express yourself is to go all out and for such days, keep a bold print and vibrantly coloured scarf handy. Choose from Shingora Scarves' stunning array of patterns and colours, where you are sure to find a lot that matches your taste. Add a hint of colour to your sedate suit or enliven a dull day, this one is a scarf for keeps for it will keep you miles away from the grey days.